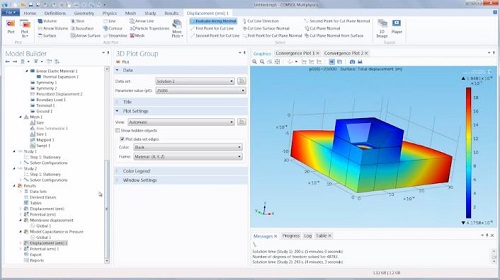 If you are searching for a tutorial on how to model a miniaturized 3D electromechanics problem, then look no further. We have just published an updated version of our video tutorial on how to simulate a capacitive pressure sensor. COMSOL Multiphysics version 4.4 and the MEMS Module are used to simulate the electrostatic, structural, and thermal physics that occur.
Read more
---

Some chemical applications call for identification and quantification of the components in a chemical mixture. High performance liquid chromatography (HPLC) is a versatile separation technology for chemical species. To learn more about the separation process, we can model it with simulation software.
Read more
---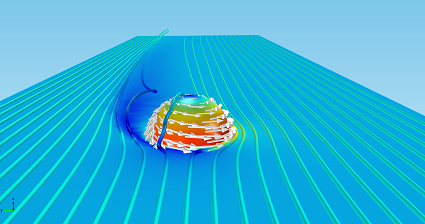 The Beckham and Maradona curl obtained with the inside of the soccer cleat (football boot), and the curl by Eder, Nelinho, and Roberto Carlos with the outside of the cleat, is due to the Magnus effect. The effect is named after the scientist who first observed it in a laboratory in the 1850s. The Magnus effect explains the side-force on a sphere that is both rotating and moving forward. Here, we use it to analyze the World Cup™ match ball.
Read more
---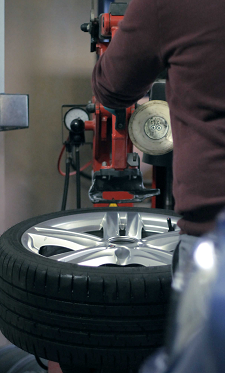 With all of the other components of an automobile to consider, it is easy for drivers to forget to routinely check tire pressure. Thankfully, companies are actually beginning to assemble most of their newer vehicles with built-in tire pressure monitoring sensors. These devices are placed at the bottom of the tire hub and measure air pressure automatically — all while the car is still in motion.
Read more
---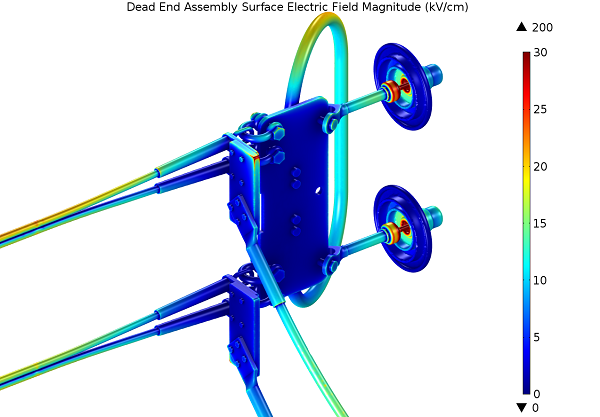 Modernizing the power grid is a huge undertaking. The power industry is mustering up its vast engineering knowledge base to develop the components and systems that will bring us efficient and reliable electrical power for decades to come. By leveraging highly accurate simulation technology with knowledge gained over decades of analyzing in-service equipment, engineers are creating new designs as well as retrofitting proven technology.
Read more
---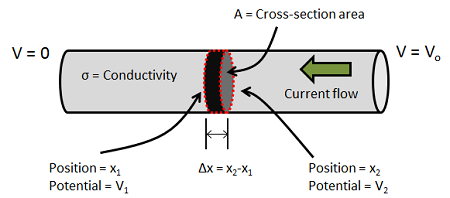 Today, we will find out how to compute the total normal flux through a cross-section plane, passing through your simulation geometry. This can help us bridge the gap between simulations and experiments where, in the latter, it is often easier to physically measure the total flux. The approach discussed here works for any type of physics problem as long as we can identify the appropriate flux term corresponding to that physics.
Read more
---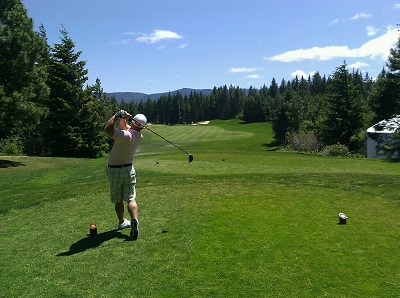 How well you can strike a golf ball is not only determined by your muscle strength, but more importantly — it is influenced by several other factors involved in the mechanics of your golf swing. Let's see how a multibody analysis of a golf swing can be used to improve the outcome of your stroke.
Read more
---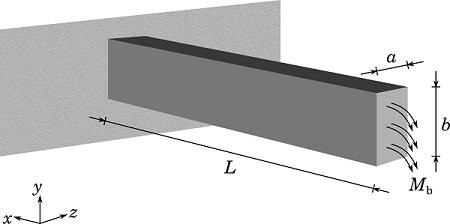 Today, we will introduce the concept of residual stresses in structural mechanics and find out how to compute them by taking the example of a deep metal drawing process. First, we will explain how they can be computed and interpreted in a bending beam example with or without work hardening. Then, we will introduce a sheet metal forming model.
Read more
---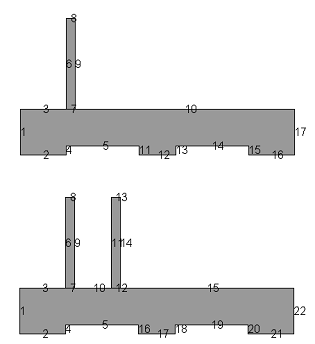 In Part 1 of this blog series, I introduced how you can export a model M-file from COMSOL Multiphysics® simulation software to learn about the structure of the COMSOL Application Programming Interface (API). One important part of a model M-file is the selections that are made in order to set up properties for the domain, boundaries, etc. These selections are identified using numbers. Here, we explain how you can automate the handling of the entity numbers using LiveLink™ for MATLAB®.
Read more
---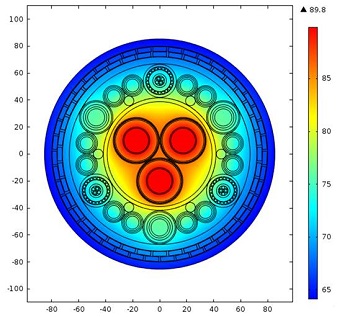 Energy and telecom cables often journey through harsh environments to reach their destinations. Some cables are responsible for carrying high currents and must navigate in conditions that include high thermal loads, mechanical loads, and limited ventilation. We recently published a story in the IEEE Spectrum Insert, Multiphysics Simulation, explaining how the Prysmian Group, a leader in developing cable systems across many industries, has begun using COMSOL Multiphysics to improve their development process, save resources, and optimize their cable designs.
Read more
---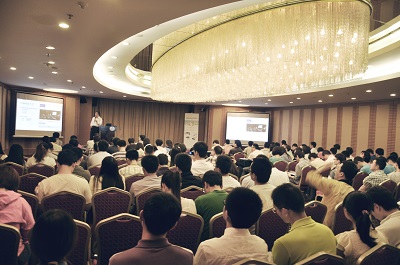 Two weeks ago, I had the privilege of visiting our two new offices in China in conjunction with all-day launch events for COMSOL Multiphysics version 4.4. Both events were greatly successful; Shanghai attracted a hundred or so attendees, while Beijing received almost one hundred and fifty.
Read more
---
Get new posts by email
---
Categories
---
Tags